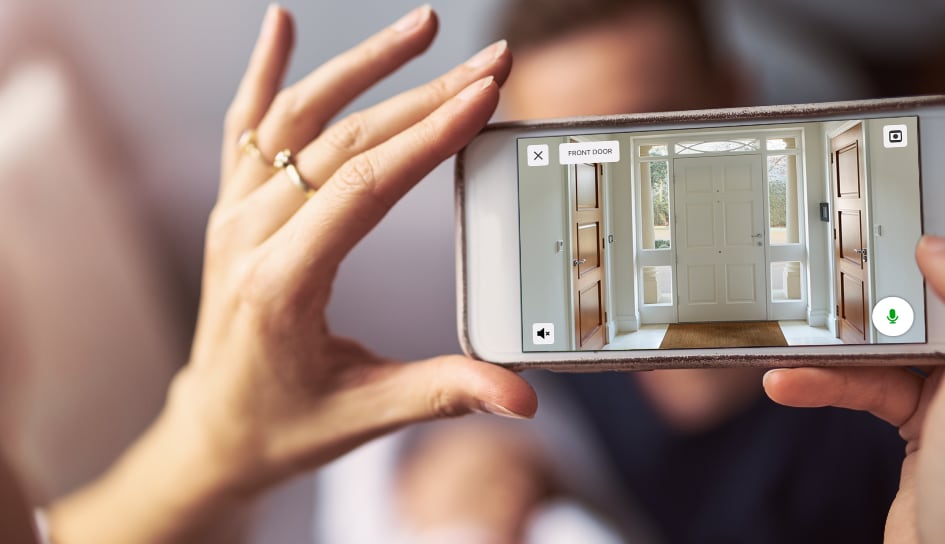 Are Smart Locks Worth It In Madison
Have you thought about upgrading the locks at your home? As one would expect, you could go the standard path and install a reinforced deadbolt, or you could choose an alternate route with an electronic push-button lock. However, if you want the latest in technology, you can get a smart device that has the ability to connect with your home security system.
You could ask yourself the following question: Are smart locks worth it in Madison? Or are you wasting your hard-earned money on needlessly confusing devices?
Traditional Locks Vs. Smart Locks in Madison
When it comes to door locks, you will find plenty of possibilities. With that in mind, you will discover most doors are protected by one of the following: a handle lock and a key deadbolt, a keypad system, or a smart solution integrated into your home security. Operate an ordinary deadbolt, and the metal bar extends into a strike plate on the wooden frame. The bolts have the option of being a door handle lock that's operated via a spring, which means the door is more difficult to pry open with a a crowbar or other device. If you don't want to trouble yourself with a traditional keyed lock, you can install a push-button lock that triggers the bolt through a 3- or 4-number code.
Smart locks are integrated products that serve as a modern substitution for your standard deadbolt and door handle. Like a touchpad solution, you punch in a preset code to gain access. But with a smart lock, you get to link up to your property's wireless network or your comprehensive home security to add even more features. By using a smartphone app, you have the ability to:
● Remotely lock and unlock your door
● Create unique PIN numbers for occupants and frequent visitors
● Get a phone text when the door lock is opened
● Create temporary key codes for guests
When Are Smart Locks Worth It In Madison?
If you just want to use a couple smart locks as replacements for your standard keyed entries, you may or may not think they are worth the effort. It would add convenience to operate your locks from work, but it really depends on the make or model of how dependable and functional they will be. When installing a single solution not integrated to your security, ensure that your smart lock utilizes 128-bit encryption and features a mobile application that gets regular updates.
But you should know, the greatest benefit of a smart locking system is found when you link it to your property's complete security package. Now you can make your locks coordinate with your other security components to increase your safety while adding convenience to your daily routine. For example, if your doorbell camera senses a visitor coming up to your main entrance, your smart locks have the ability to automatically lock. You might also use a geotracking feature on your security system mobile app and have your doors automatically unlock as you pull up the drive. You even have the option to program an alarm to sound if a guest submits the incorrect PIN numerous times.
When you weigh the benefits, a smart lock is worth it in Madison if you incorporate it to your comprehensive security system!
Call Now To Include Smart Locks With Your Smart Home Security System
To get the best smart locks in Madison -- along with a state-of-the-art residential security package -- reach out to Secure24 Alarm Systems. We will customize the ideal design with specialized smart devices your home requires. Call (608) 424-5550 or complete the form below to request a consultation.
Communities Served Around Madison By Secure24 Your Local ADT Authorized Dealer